Most people know what Memorial Day is: a federal holiday in the United States in which we honor and mourn those who have lost their lives serving in the U.S. Military. But beyond that, few of us (let alone our kids) know more about the history and significance of this day. Read on for some important facts that you and your kids can learn together this Memorial Day:
1. The observance was originally known as Decoration Day.
It started on May 5 1868 to honor Union soldiers who died in the Civil War. It was called Decoration Day after the early tradition of decorating graves with flowers, wreaths and flags.
2. It was first widely observed on May 30, 1868 to commemorate the sacrifices of Civil War soldiers.
This was done by proclamation of General John A. Logan of the Grand Army of the Republic, an organization of former Union sailors and soldiers.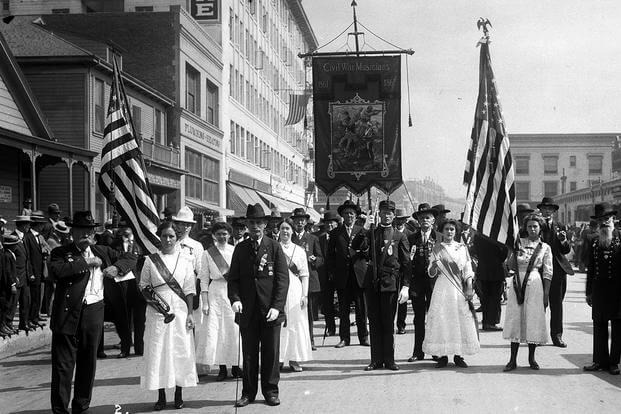 3. The first memorial service was held at Arlington National Cemetery.
During the inaugural national remembrance, former Union General and incumbent Ohio Congressman James Garfield delivered a speech, after which 5,000 people assisted in decorating the graves of nearly 20,000 military personnel who were buried there with flowers.
4. Memorial Day was expanded to honor all veterans who died in any American war after World War I
Decoration Day originally only honored the soldiers who died in the Civil War.
5. The official flower of Memorial Day is a red poppy
It is traditional to wear red poppies on Memorial Day. People wear a Remembrance Poppy as a way to honor America's lost veterans in a Memorial Day tradition that dates back to the poem "In Flanders Fields," written in 1915 by John McCrae. American Moina Michael and France's Anna E. Guerin were inspired by the poem's image of crimson poppies spread amongst cross-shaped grave markers. They began selling artificial poppies to fundraise for children affected by the war. In present times, many Americans choose to pin a poppy on their clothes as a sign of respect. Sales of red poppies benefit veterans associations and fund many charities and veterans causes.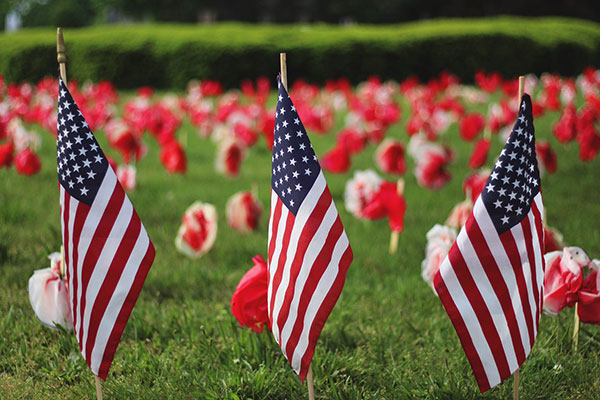 6. There's a special way to raise the flag on Memorial Day.
Federal guidelines say the flag should be displayed at half-staff only until noon, then go up to full-staff until sundown.
7. The National Moment of Remembrance Act
In order to ensure the sacrifices of America's fallen heroes are never forgotten, President Bill Clinton signed this Act into law in December of 2000. The National Moment of Remembrance Act encourages all Americans to pause wherever they are at 3 PM local time on Memorial Day for a minute of silence. The minute of silence is used to remember and honor those who have died in service to the nation.
8. The song Taps is a traditional part of Memorial Day celebrations
During the Civil War, a U.S. general thought the bugle call signaling bedtime could use a more melodious tune, so he wrote the notes for "Taps" in 1862. Later, another officer used the bugle song for a funeral, as he was fearful the traditional firing of rifles might sound like an attack.