Is your child stuck for ideas for Father's Day? There's a fantastic Father's Day activity out there for every kind of dad to enjoy and remember forever. We've got suggestions for all the different types of dads that enrich our lives and care for us!
1. Sporty dads who love physical activities
Enjoy the great outdoors with biking or hiking
On Father's Day, the entire family can get some exercise and fresh air by getting together and going for a bike ride or hike! Do all the activities that dad loves while appreciating the beauty of nature together. Check out some of Dad's favorite hiking trails ahead of time, and maybe even organize a picnic once you arrive.
Take a rock climbing class.
Take him to a rock climbing lesson for a workout and possibly discover a new passion together! It's an awesome way to exercise and to get an exciting adrenaline rush, while not being too dangerous.
2. Musical dads who enjoy good tunes
For fathers that appreciate art and music, a performance is always a good idea! The kids can sing, dance, make up a skit- anything music and art related that he would enjoy!
Take him to see a concert music.
No matter what kind of music dad loves, find him a live performance or concert with music or bands he enjoys. It will make for a nice day out together and create some lasting memories.
Choose his all-time favorite songs, get out the mics, and spend hours singing together as a family!
Loving These Articles?
Come Start your kid's Coding journey with one of our top instructors! We have a world class curriculum that would help your child grow!
3. Intellectual dad's who love mental stimulation
If dad is a history or science buff, go for a visit to a museum! Many famous museums around the world have digitized their collections and they can be toured virtually. If you've got a nice museum nearby, go out as a family and make a day of it! Combine fun with learning for an awesome educational and heartwarming experience.
Have a family game night.
A little competition can be a lot of fun! You can play something strategic, brainy, or silly depending on your mood. Try Monopology, Jenga, Boggle, Codenames, Uno and more for a fun family game night that you can all get passionate about winning!
4. Chill dad's who love to relax
There's no place as cozy as a pillow fort to hunker down in and hang out. Gather some pillows, couch cushions, and blankets to create an awesome blanket fort that you can relax, read or tell stories in, and spend some quality time together. If you're in the mood for some excitement, you can always have a pillow fight!
For a lowkey and low effort activity with great results, pack up some sandwiches and dad's favorite snacks, grab a blanket, and then head to your local park or backyard for a family picnic. Enjoy some sunshine and play games like catch or frisbee together!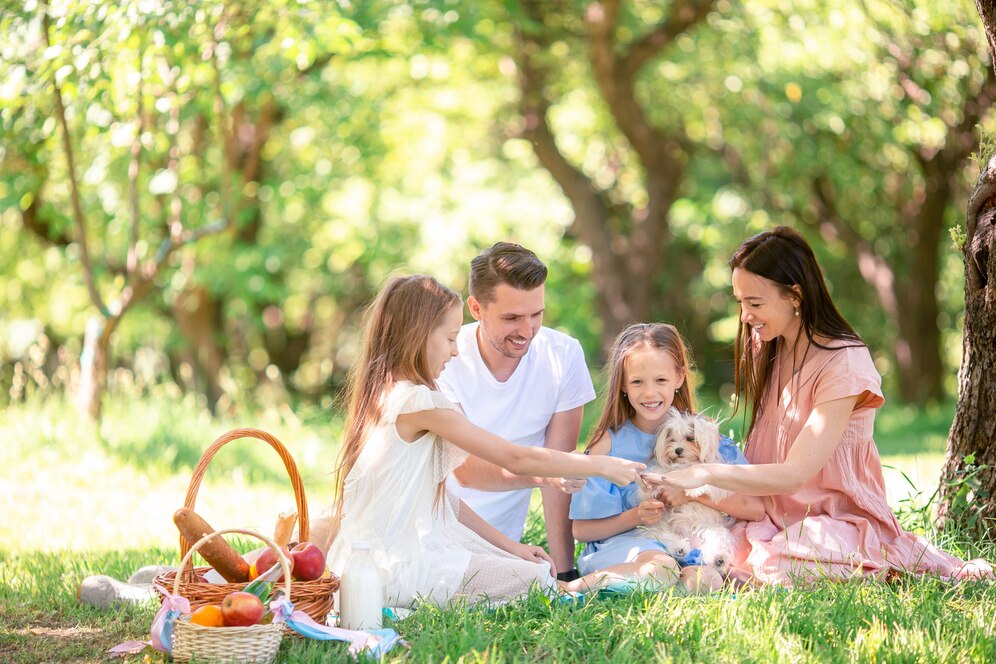 5. Creative dads who love exercising their imagination
Schedule a pottery class.
For kids and dads who love crafts, go for a pottery class! You can laugh together while getting messy and learning, and at the end of the class you will all have something you can keep to cherish the day spent together.
Make a Father's Day craft
Have your kids include dad in the process of making his Father's Day gifts. They can spend hours with paint, glitter, glue and paper to put together an adorable keepsake that serves as a Father's Day present! Check out these craft ideas for dads.
6. Energetic dads who love games & excitement
Take an outing to the bowling alley together. Have a friendly competitive match- like kids versus parents- and see who wins!
Get into a car and hit the road together! Take the scenic route to the page or a nearby national park, visit a historical site or amusement park. Make father's day extend for the weekend and have a great time together.
Looking for something a little more thrilling? Check out a Go-Kart track near you for a little fun and competition.
7. Fun dads who love mystery and puzzles:
Solve a mystery in an escape room.
By taking dad to an escape room, you're encouraging him to channel his inner detective! The family will undoubtedly learn more about each other as you dig through clues together in order to solve the puzzle and escape.
Work on a puzzle together.
Depending on the puzzle you choose, this activity can take many hours which allow you to build a connection and share laughs. You can frame the puzzle as a cherished memory once it's complete!
8. Foodie dads who love a delicious meal
Have some delicious dessert.
A delicious treat is the perfect cure for a sweet tooth! Find out what kind of dessert dad loves and see if you and the kids can bake it for him. Another option is just to order his favorite dessert from a great place and enjoy it together!
Take a virtual cooking class
Any foodie would love this- many places offer excellent online classes that are child friendly and can be taken from the home. Learn how to make amazing dishes together and share them at the end as a reward!
Loving These Articles?
Come Start your kid's Coding journey with one of our top instructors! We have a world class curriculum that would help your child grow!